EfSyn.gr
EfSyn.gr
Development
| &nbsp
Web Design
| &nbsp
Branding
| &nbsp
Custom solutions
| &nbsp
Mobile/Tablet
| &nbsp
Marketing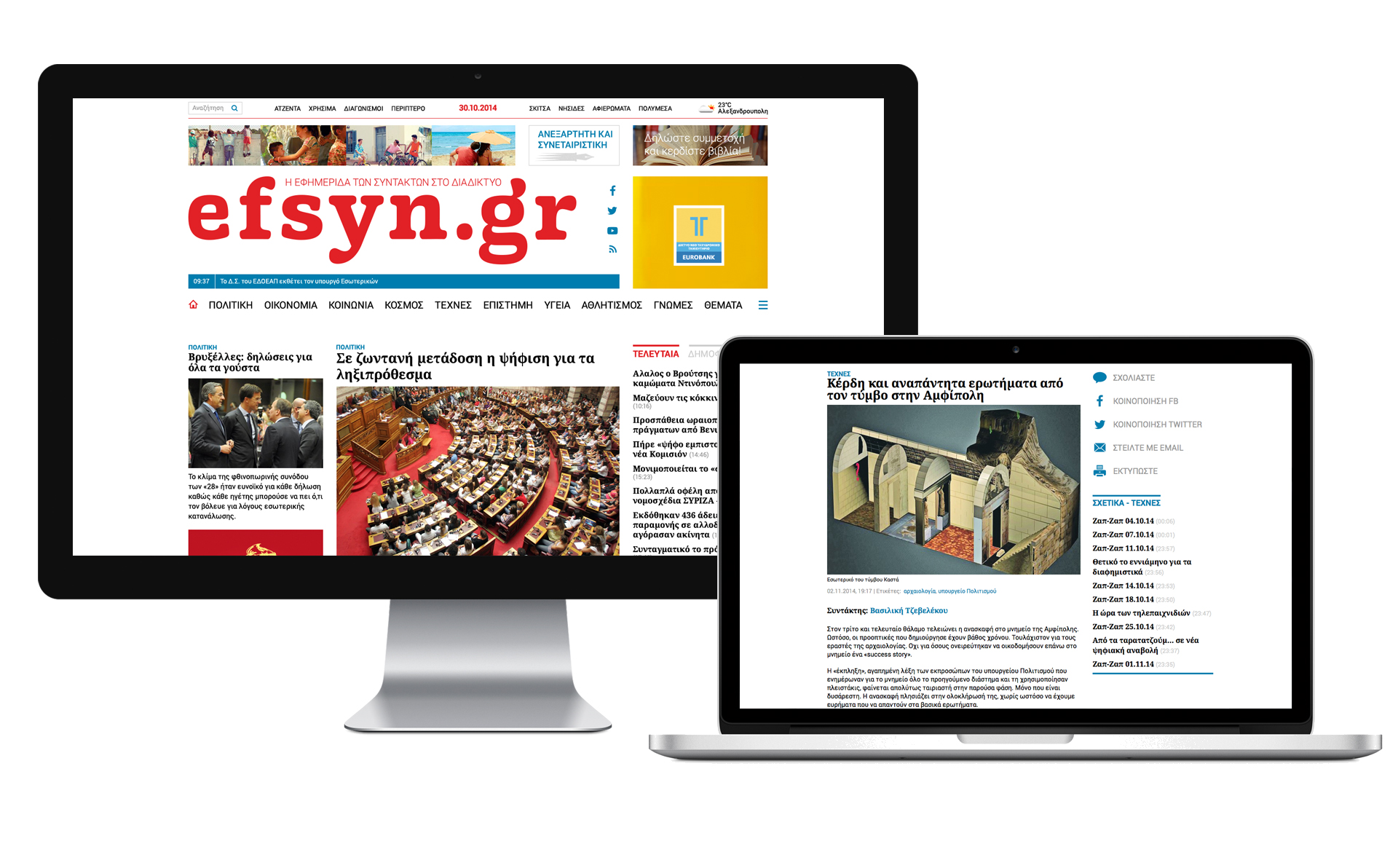 In our biggest and most ambitious off-base project to date, wdm is proud to present the redesign of the online brand identity and website presence of Efimerida ton Syntakton (Εφημερίδα των Συντακτών) , Greece's first co-operatively owned newspaper. The project, which took five months from concept to delivery, entailed everything from a complete logo and brand identity redesign for the online edition, to a fully responsive website with a multi-level back office, editorial and marketing consulting, print materials design as well as an ad management system.
The new website, which you can see on www.efsyn.gr, revolves around sharp editorial priorities and a clean, modern aesthetic to complement the dynamic print edition. It moves seamlessly between desktop, laptop, tablet and two mobile versions (one being 'light' for data economy), all in keeping with the newspaper's aim to attract a demanding audience of digital natives.
The project team was Ellie Tzortzi (Creative Director),  Paris Liakos (Senior Developer), Sebastian Gansrigler (Designer), Nikola Nikolic (HTML Developer) and Antonis Dimas (Developer).